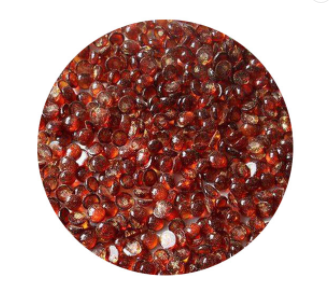 Rubber Antioxidant TMQ(RD)
Item specifics
Color

Amber to brown granule
Description
Rubber Antioxidant TMQ(RD)
Specification
| | | |
| --- | --- | --- |
| Item | Unit | Index |
| Softening point,min | ℃ | 80-100 |
| Heating loss,max | % | 0.30 |
| Ash content,max | % | 0.45 |
| Insoluble In ethanol,max | % | 0.20 |
| Dimer,trimer,tetramer content,min | % | 40 |
Properties
1. This product is brown piece of amber, the density is 1.05g/cm;
2. Soluble in benzene, chloroform, carbon disulfide and acetone, insoluble in water;
3. Low toxicity, low pollution, good compatibility with rubber.Storage: Handle with care, pay attention to fireproof and dampproof.
Applications
1. TMQ is a very important rubber antioxidant, it has a good protective effect for heat, oxygen and fatigue aging, and stronger inhibitory effect for metal catalytic oxidation, no spray cream phenomenon.
2. Widely used in the manufacture of tyres, motorcycles births, bicycles births, rubber, plastic, adhesive tape, wires, cables and other rubber products.