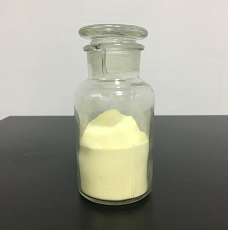 Folic Acid Vitamin B9 Powder
Item specifics
Appearance

Yellow powder
Purity

99%
Description
| | |
| --- | --- |
| Product Name | Vitamin B9 |
| Other Names | Folic Acid |
| Soluble | In Water |
| CAS.NO | 59-30-3 |
| Molecular Formula | C11H12N2O2 |
Folic acid is one of the B vitamins and is also known as vitamin B9. It is found in various forms in common foods, especially green, leafy vegetables.
1) Folic Acid can be used as a treatment of anti-tumour.
2) Folic acid Show the good effects in the development of infant brain and nerve cells.
3) Folic acid can be used as schizophrenia patients auxiliary agents, it has significant soothing effects.
4) In addition, folic acid can also used to treat chronic atrophic gastritis, inhibit the bronchial squamous transformation and prevent coronary artery sclerosis, myocardial injury and myocardial infarction caused by homocysteine.