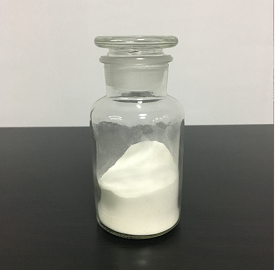 Item specifics
Appearance

White Powder
Purity

99%
Description
free sample Natural Nicotinic acid 99% vitamin B3
| | |
| --- | --- |
| Chemical Name: | Nicotinic acid |
| CAS: | 59-67-6 |
| EINECS No.: | 200-441-0 |
| Formula: | C6H5NO2 |
| Molecular Weight: | 123.11 |
| Purity: | 99.5% |
| Appearance: | white crystals or crystalline powder |
· Function <<<<<<
1. Vitamin B3 has a strong role in the surrounding blood vessels to expand, for the treatment of headache, migraine, tinnitus, vertigo inner ear disorders.
2. Vitamin B3 is vitamin drugs for anti-pellagra. It can also be used to expand blood drug and widely used as food and feed additives. As pharmaceutical intermediates it is used for the production of isoniazid, nicotinamide, Nicole brake and Hexanicit etc..
3. Vitamin B3 is present in a small number of relatively stable food vitamins, even after cooking and storage will not be a huge loss and affect its effectiveness.
· Advantage <<<<<<
1.Natural ,pesticide-free,No-additives ,safe products is just you need.
2.Manufacturer derict supply competitive and high quality goods.
3.High level of production equipment and extraction process.
4.Inspect manufacturer process strictly and the quality can be controlled.
5.Prompt delivery by DHL/EMS/FEDEX. or as per requirment
6.Good after-sale service.
· Application <<<<<<
The Niacin is dissolvable in boil water or boil ethanol, slightly dissolvable in water, hardly soluble in ethanol, freely soluble in carbonate solution or aqueous alkali.
Niacin belongs to the Vitamin B, participating in metabolism in the body, can be used to prevent pellagra or other niacin defection disease and to lower cholesterol and triglycerides in the blood.
It is also used to lower the risk of heart attack in people with high cholesterol who have already had a heart attack. Niacin is sometimes used to treat coronary artery disease (atherosclerosis).
It can be used in medicine, feedstuff field.