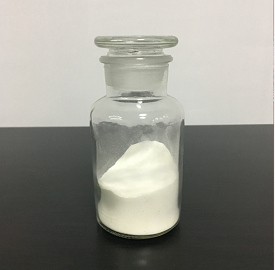 Medicine Grade Vitamin B6 (Pyridoxine Hydrochloride)
Item specifics
appearance

fine powder
Purity

100%
Description
Vitamin B6 (Pyridoxine Hydrochloride)
Introduction:
Clinic use:
(1) Treatment of congenital hypofunction of metabolism;
(2) Prevent and treat vitamin B6 deficiency;
(3) Supplement to patients who need to consume more vitamin B6;
(4) Treatment of carpal tunnel syndrome.
Non-medical use:
(1) One of the indispensable ingredients of mixed feed, promotes growth and development of immature animals;
(2) Additive of food and beverage, reinforces nutrition;
(3) Additive of cosmetics, promotes growth of hair and protects the skin;
(4) Culture medium of plants, promotes growth of plants;
(5) For treatment of surfaces of polycaprolactam products, enhances the thermal stability.
Non-proprietory or generic name

Pyridoxine Hydrochloride

Nomenclature

5-Hydroxy-6-methyl-3,4-pyridinedimethanol hydrochloride

CAS No.

58-56-0

EINECS No.

200-386-2

Molecular formula

C8H11NO3•HCl

Molecular weight:

205.64

Chemical constitution
We are now offering four different particle sizes for vitamin B6: Fine Powder, Micro Powder, Granule, Small Granule and Super Fine Granule.
Remark: This product is Kosher and HALAL certified.
Quality Specification:
Complies with BP, EP, USP, FCC, CP
Packaging:
25 kg per cardboard drum or carton
10 kg per cardboard drum