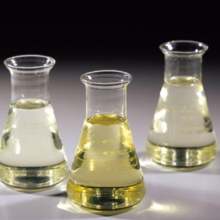 Item specifics
appearance

White or off-White powder
Description
Introduction
Vitamin D3 is one of those vitamins for which a deficiency can cause severe effects. Children that do not get enough vitamin D3
in their diets are at increased risk of developing rickets, a disease that causes malformations of bones and teeth in children.
Adults with low levels of vitamin D3 are more likely to develop osteomalacia (similar to rickets) and to suffer from osteoporosis,
a bone-weakening disease. It can be widly used in medicine supplements ,nutrition, food & feed additives etc.

1) Name:VITAMIN D3
2) MF:C27H44O
3)Content:99%
4)Color:white

Function
1. Vitamin D3 is used in case of spermatorrhoea, polyurea and leucorrhea.
2. Vitamin D3 is a kind of strong oxidizer. Vitamin D3 can be used in beverages, juices, candy, bread, canned foods, baby foods, and high-speed rail cereals.

Application

1. Vitamin D3 act as bronchodilator and useful in asthma.
2. Vitamin D3 is useful in cystitis, bleeding piles and chronic dysentery.
3. Vitamin D3 is useful in nervine disorders like monoplegia, sciatica and palsy.
4. Vitamin D3 is diuretic, diaphoretic, astringent and anti-asthmatic.