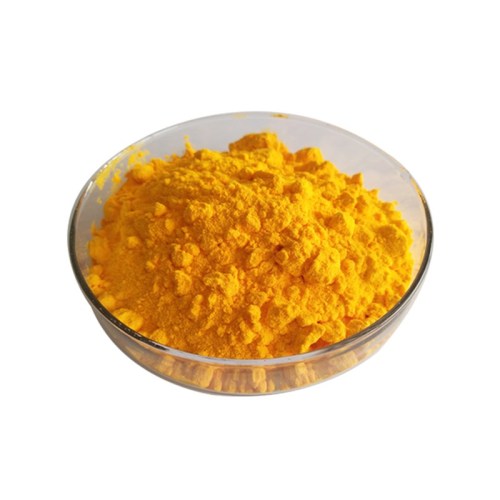 Coenzyme q10 nano emulsion 5% 10% liquid coenzyme q10
Item specifics
Appearance

Yellow liquid
Purity

99%
Description
Water soluble coenzyme q10 powder CWS 10% 20% 40% co enzyme q10
Specification of Showland Coenzyme Q10:
Coenzyme Q10: 98% 99%
It is widely used as heart care,skin care,anti-aging,anti-fatigue,keeping fit and enhancing the immune system.The same molecular structure with natural form makes it easy to be absorbed.
Water soluble Coenzyme Q10: 10% 20% 40%
A yellow to orange free flowing powder,as a microcapsulated products,has good dispersibility in cold water.Nutritional supplement for use in food,fast food,baking food,drink,jelly bears,confectionery products and dairy products,as well effervescent tablet.Recommended to be used in functional beverage.
Coenzyme Q10 Nano-emulsion: 5% 10%
It utilizes the emulsify and stabilize nano-emulsion droplets of coenzyme Q10 in emulsion.
Basic Information:
| | |
| --- | --- |
| Product Name: | coenzyme q10 |
| Synonyms: | LABOTEST-BB LT00244787;COQ10;COENZYME Q10;Q-10;Q10 COENZYME;UBIDECARENONE;UBIQUINONE;UBIQUINONE-10 |
| CAS: | 303-98-0 |
| MF: | C59H90O4 |
| MW: | 863.34 |
| EINECS: | 206-147-9 |
Coenzyme Q10 is also named Ubiquinone,chemical name is :2,3-Dimethoxy-5-Methyl-6-Decaprenylbenzoquinone,
molecular weight is :862,commercial name is :Ubidecarenone,Neuquinon.

Coenzyme Q10 is a fatsoluble organic quinones compound widely existing in the living body.Coenzyme Q10 has very important physiological and pharmacological actions in human bodies, therefore, Coenzyme Q10 is widely used in
physiology, pharmacy, cosmetics and health protection.

Coenzyme Q10 is yellow or light yellow crystal powder, odorless, tasteless, easily soluble in chloroform, benzene and carbon tetrachloride; soluble in acetone, aether, petroleum ehter; slightly soluble in ethanol; insoluble in water or methanol.Coenzyme Q10 will be decomposed into red substances in the light, Coenzyme Q10 is stable to temperature and moisture.
Function:
1. Generate energy in cell and help as vitality booster
2. Help to treatment of cardiovascular disease
3. Anti-oxidation activity
4. Help to treatment of Parkinson's disease
5. Remain gums healthy
6. Increase immunity
7. Postpone senility
8. Coenzyme Q10 is used by cells to produce energy needed for cell growth and maintenance.
9. Coenzyme Q10 is also used by the body as an antioxidant in cosmetics.
10. As drugs for treatment of disease of lungs and heart. Coenzyme Q10 is preventive for cancer, diabetes, parkinsonism etc.
11. Coenzyme Q10 is also good additive for healthcare foods.

Application:
1. Anti-aging:
Decreased immune function of increasing age is the result of free radicals and free radical reactions, coenzyme Q10 as a powerful antioxidant alone or in combination with Vitamin B6 (pyridoxine) in combination inhibited the free radicals and cell receptors on immune cells differentiation and activity of microtubule associated modification system, strengthen the immune system, delay aging.
2. Anti-fatigue acute and chronic fatigue syndrome (CFS):
Body of non-specific immune enhancer, so show excellent anti-fatigue effects, coenzyme Q10 cells to maintain a good health condition, so the body is full of vitality, energy, brain abundant.
3. Beauty:
Long-term use of coenzyme Q10 to prevent aging skin and light to reduce wrinkles around the eye, as coenzyme Q10 can penetrate into the skin growth layer of oxidation of reduced photon in tocopherol can start the help of specific phosphorylation of tyrosine kinase to prevent oxidative damage to DNA, inhibition of UV irradiation of human dermal fibroblast collagenase expression, protect the skin from injury, has significant antioxidant, anti-aging effect.
4. coenzyme Q10 for the adjuvant treatment of clinical disease following
Cardiovascular diseases, such as: viral myocarditis, chronic cardiac insufficiency. Hepatitis, such as: viral hepatitis, subacute hepatic necrosis, chronic active hepatitis. Comprehensive treatment of cancer: can reduce the radiation and chemotherapy cause some side effects.