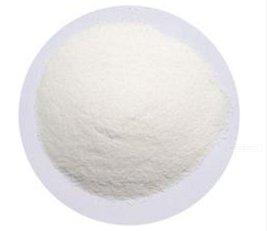 Description
Product Description
1. Chemical Name: Antioxidant 565// 2,4-Bis(octylthio)-6-(4-hydroxy-3,5-di-tert-butylanilino)-1,3,5-triazine//CAS 991-84-4
2. Feature and Application: *Antioxidant 565 is a multifunctional high molecularweight phenolic antioxidant.
*Antioxidant 565 contains , 6-di-tert-butyl-4-(4,6-bis(octylthio)-1,3,5-triazin-2-ylamino)phenol.
*Antioxidant 565 is compatible withpolybutadiene (BR), polyisoprene (IR), emulsion styrene butadiene(SBR), nitrile rubber (NBR), carboxylated SBR latex (XSBR), and styrenic blockcopolymers such as SBS and SIS, ABS, impact polystyrene, polyamides, andpolyolefins.
*Antioxidant 565 is widely used in adhesives (hot melt,solvent-based). Its usage level ranges between 0.05% to 0.5%.
*Antioxidant 565 is approved in many countries for use infood contact applications.
3. Application:
Adhesives : Hot-melts
Adhesives : Solvent based
Polymers : Polyamides (PA)
Polymers : Styrene Block Copolymers, SBC (SBS, SEBS,SEPS, SIS)
Polymers: Polyolefins
Polymers : Styrene Copolymers (SBR )
Polybutadiene, (BR), Polyisoprene (IR), NBR, ABS, EPDM