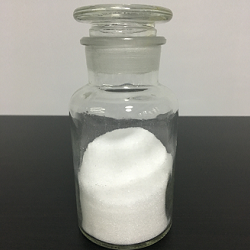 Item specifics
Color

Gray - White Powder or Granule
Description
Chemical Name:N-Cyclohexyl-2-benzothiazole sulfenamide
Molecular Formula:C13H16N2S2
Structural Formula:
Molecular Weight:264.4
CAS NO:95-33-0
Specification:
Item

Powder

Oiled powder

Granule

Appearance (visual inspection)

Gray-white powder(granule)

Initial M.P. oC≥

98.0

98.0

98.0

heating loss %≤

0.40

0.40

0.40

Ash%≤

0.40

0.40

0.40

Residues on sieve(150μm), % ≤

0.10

0.10

\

Residues on sieve(63μm), % ≤

0.50

0.50

\

Oil content, %

\

1.0-2.0

\

Granule diameter, mm

\

\

2.0
Properties:Gray-white powder (granule) with a little odor, no poison. The density is 1.27-1.30. M.P.: 98oC above. Soluble in benzene, boluene, chloroform, CS2, CH2Cl2 acetone, ethyl acetate, hardly soluble in alcohol, insoluble in water, gasoline, acid / alkali with lower concentration

Application:CBS has excellent scorching property, high curing rate, high modulus of vulcanized rubbers, wide range of application. It is a sulfenamide accelerator with the highest activity in EPDM.

Packing:25kg plastic woven bag, paper with plastic film bag, kraft paper bag, or jumbo bag.

Storage:Stored in cool, dry and draughty place; avoid direct sunlight; protect against moisture or high temperature. Shelf life is 1 yr.