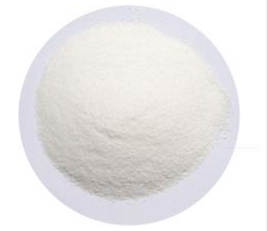 Item specifics
Appearance

white powder or granule
Description
Oxidized Polyethylene Wax (OPE)
Description:
OPE contains some hydroxyls in its molecular chain, which greatly improves its compatibility with polar resins, superior to PE wax in this regard. It has good internal and external lubricity, thus it can achieve better lubricating property than the other lubricants when it's used in the formula of rigid transparent or opaque PVC products. It also widely applies to PE or PVC cables, PVC profiles, pipe as new-type plastic lubricants and can be used as raw or auxiliary material for textile softener, auto wax and leather softener.
Low molecular weight polyethylene with hydroxyl and carboxyl.
Softening point (

o

C): 100-107
Acid value (mgKOH/g): 7-15
White or yellowy powder or granule, with good chemical durability ,soluble in aromatic hydrocarbon.



Delivery Time :

We will transport the products to the port of loading after the clients pay the full value of the invoice.
Package:

25Kg per plastic woven bag, with inner PE bag.

Storage: In cool and draught place, no exposure to rain or sun.

Shelf time: 12 months.
Specifications
Application

PVC pipe

masterbatch and PVC granulation

wire conduit

Hot melt,rubber

melting point(°C)

95-105

110±10

93-101

115±5

Viscocity(cps@160°C)

50-150

50-150

10-40

MAX100

Density(g/cm

3

@25°C)

0.94

(g/cm

3

@25°C)0.94

0.90-0.93

0.95

Average molecular weight

1600

3000

2500-4000

2500-3000

Rigidity

3-8

MAX5

max5

MAX5

Model

YL400

EW

QW

YL-100