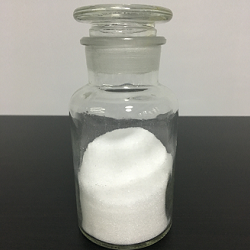 Item specifics
Color

Gray-White Powder (Granule)
Description
intro: Chemical Name:

N-Tertiarybutyl-2-benzothiazole sulfennamide

Molecular Formula:C11H14N2S2

Structural Formula:

Molecular Weight:238.37

CAS NO:95-31-8

Specification:
Item

Powder

Oiled powder

Granule

Appearance (visual inspection)

Gray-white powder(granule)

Initial M.P. oC≥

105.0

105.0

105.0

heating loss %≤

0.40

0.40

0.40

Ash%≤

0.40

0.40

0.40

Residues on sieve(150μm), % ≤

0.10

0.10

\

Residues on sieve(63μm), % ≤

0.50

0.50

\

Oil content, %

\

1.0-2.0

\

Granule diameter, mm

\

\

1.5-2.5
Properties:Gray white powder (granule). The density is 1.26-1.32.soluble in benzene, CS2, methyl alcohol, acetone, chloroform, alcohol, insoluble in gasoline, water, acid and alkali with lower concentration.

Application:Provides fast cure rate and high modulus development in NR, SBR, BR and blends. Normally used alone or with small quantities of ultra accelerators in tire compounds or industrial rubber products low poison and high efficiency. Can take the place of MBTS and DPG system.

Packing:25kg plastic woven bag, paper with plastic film bag, kraft paper bag, or jumbo bag.

Storage:Stored in cool, dry and draughty place; avoid direct sunlight; protect against moisture or high temperature. Shelf life is 1 yr.
Remark:Super-fine powder can be produced upon clients' demands.