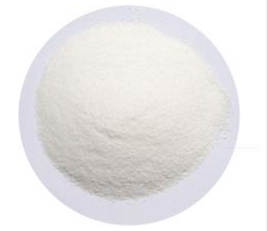 Description
Widely applied in many fields, it is a macromolecular synthetic material with excellent comprehensive physical performances: weather ability, ozone, heat, fire and oil resistance, and ageing and chemical corrosion stability, and effective consistency with plastics.
Blended with thermoplastic resins, it may be processed through extrusion into different building materials as structural plastic sections, waterproof coiled PVC materials, tubings and others, as well as additives as permanent plasticizers to mixed rubbers and plastics, and plasticizers and fire retardants to PP, PE, PS and ABS.
| | |
| --- | --- |
| Appearance | White Powder |
| Chlorine | 32—36% |
| Thermal Resolution | ≥172°C |
| Volatile | ≤0.45% |
| Granularity | Through 40 meshes 100% |
| Stretching-resistant Strength | 9.50 MPa |
Application: rubber-covered cables and their accessories, refractory rubber conveyer belts, colorful bicycle tires, oil-resistant rubbers, acid-proof rubber slabs and rubberized fabrics, magnetic rubber bars in refrigerators, rubber sealing elements, etc.