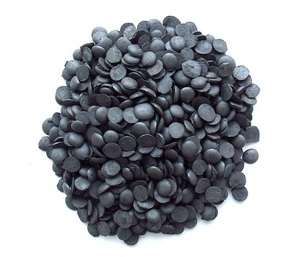 Rubber Antioxidant 4020(6PPD)
Item specifics
Color

Gray brown or dark brown
Description
Rubber Antioxidant 4010NA(IPPD)
Specifications
Item

Index

Appearance

Light gray to brown powder

Melting

point

≥105.0℃

Loss on drying

≤0.20%

Ash content

≤0.20%

Aniline content:

The qualitative test shows no blue purple reaction

Residue on sieve(100meshes)

≤0.20%

Magnet precipitate content

≤0.008%
Properties
Yellow or purple flake crystals,melting point 62℃,flash point 188℃,Specific gravity is 1.16-1.17,slightly soluble in acetone, ethyl acetate, benzene,carbon tetrachloride,ethanol and gasoline.

Applications
It can be widely used in natural rubber and synthetic rubber.It can also be used for the manufacture of tires, rubber belt, rubber shoes and other industrial black rubber products.

Storage
The product should be stored in the dry and cooling place with good ventilation. The product should be avoid hot sunshine.