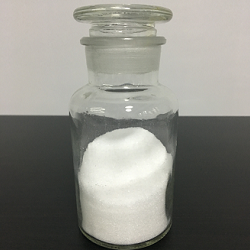 Item specifics
Grade Standard

Industrial Grade
Description
Lithium nitrate properties
1. Lithium nitrate is white crystal, and will decompose at temperature of 600°C.
2. Lithium nitrate is easily dissolves in water, ethanol, aqueous ammonia and lots of organic solvents.
3. Lithium nitrate is subject to deliquescence and is apt to form eutectic mixture with other alkali metal nitrates.

1. Lithium nitrate is mainly used as aqueous ammonia stabilizer in refrigeration facility, rocket propellant, oxidizer for fireworks, etching agent for glass, static inhibitors, and as component of molten salts in metallurgical industry.
2. Lithium nitrate also is employed in the manufacture of fluorophor materials.