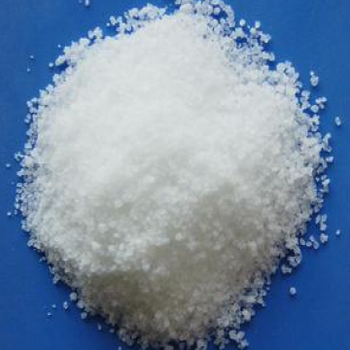 Item specifics
Grade Standard

Industrial Grade
Description
Zinc nitrate
Molecular formula:
Zn(NO
3
)
2·
6H
2
O
Molecular weight:
290.81
Physicochemical Properties:
Zinc nitrate hexahydrate is a white or colorless tetragonal crystal. Specific Density:2.065,Melting Point:36.4°C. It will be dissolved by itself crystal water at the temperature of 37°C. While it will loss three water molecules to form trihydrate at 100°C. Then it will become anhydrous variety at the temperature ranging from 105°C to 131°C. Zinc nitrate hexahydrate is easily dissolved in water, soluble in alcohol and its solution shows acidity. Zinc nitrate is subject to deliquescence and is known as an oxidizer. It will burn or explode once in contact with organic chemicals.
Applications and Usages:
it is mainly used in electro-galvanizing and preparation of phosphorizing agent for iron and steel. It is still applied as dye mordant, acid treating catalyst in pharmaceutical industry, gelling agent for emulsion, and catalysts.
Specification:
Chemical purity GB/T667-1995
Standard:HG/T3582-1999

Value

Solid

Liquid

Item

Chemical purity

first grade

Salable product

Salable product

min

98.0

98.0

98.0

80.0

Insoluble substance in water,%

max

0.01

0.1

0.2

----

Chloride(Cl),%

max

0.002

0.02

0.1

----

max

0.005

0.05

0.2

----

(Fe),%

max

0.001

0.01

0.02

0.005

Heavy metal (Pb),%

max

0.02

0.05

0.3

0.25

max

----

0.03

0.04

0.03

unsettling matter in ammonium sulfide ( as Sulfate ),%

max

0.15