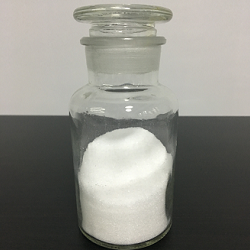 Item specifics
Appearance

White Crystal
Purity

99.5%min
CAS No

7758-01-2
EINECS No

231-829-8
Description
Potassium Bromate

Product Properties
A white or colorless axial crystalline or guanule,density in 3.339(@17.5 degree),melting point on 381 degree,easily dissolved in water.
CHEMICAL FORMULA KBrO3
M.W. 167.01
CAS NO. 7758-01-2
HS NO. 28299000
Product Applications
Be used as agent for testing inorganic chemicals and phenols.also as oxdant,bromine agents ,cold fermentation agent in cosmetic,also as fur finishing agent,also used to tefine and purify heavy metal.
Technical Data
Batch No: 20160601

Inspection Date:2016.06.01

Quantity:18MT

Package: Fiber Drum N.W.50KG.

G.W.52.5KG

Item

Specification

Test Results

Appearance

White Crystal

OK

Assay (KBrO3) %

99.5MIN

99.65

Bromides(as KBr) %

≤ 0.05

< 0.05

Arsenic(as As) PPM

≤ 3

< 3

Moisture %

≤ 0.1

0.06

Lead(as Pb)PPM

≤ 5

< 5

Chloride(as Cl) %

≤0.05

<0.05

Sulphate(as SO4) %

≤0.01

<0.01