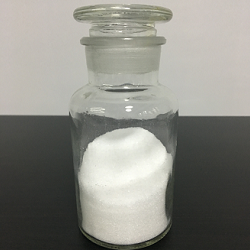 Item specifics
颜色

white needle crystalline
Grade Standard

Food Grade
Type

Disinfectant and Preservatives
Purity

min98%
Description
Specifications
1.Content:98.0-101.0%
2.Food grade white column form particle
3.Packages:25kg pp/pe bags
4.Delivery date:spot goods
Potassium sorbate
1.Chemical Name: Potassium sorbate.2,4-di-ethene acid kalium, 2,4-Hexadienoic acid potassium salt
2.Molecular Formula:C6H7KO2
3.Molecular weight: 150.22
4.CAS:24634-61-5
5.Specificity: White crystal or crystalline powder
6.Use: It is used for food, cosmetic, medical health product and preservative for tobacco As unsaturated acid,it also used in resins,spices and rubber industries.
7.Packing: (1)25kg (net weight)carton lined with plastics bag, (2)25kg(net weight)woven bag or kraft paper bag lined with plastics bag.
8.Storage and Transport: Kept in tightly closed containers, it should be stored in a dry and ventilative warehouse, kept away from moisture and hot. Furthermore, it should be stored separately from poisonous substances. Handled with care, so as to avoid to damage bags. Its expiry date is two years.
9.Quality standard : GB13736-2008, FCC-IV/E202
TEST ITEM

FCC-IV/E202

GB13736-2008

Appearance

White granular

White granular

Assay, %

98.0-101.0

98.0-101.0

Clarity

--

Passes test

Acidity

Passes test

--

Alkalinity

Passes test

Passes test

Loss on drying , ≤%

1

1

Chloride(as Cl)≤%

0.018

0.018

Sulphate, ≤%

0.038

0.038

Heavy metals(as Pb), ≤%

10ppm

0.001

Aidehyde

10ppm

0.001

Arsenic, ≤%

3ppm

0.0003

Lead, ≤%

5ppm